IntroChamp | 8 years ago | 4 comments | 8 likes | 2,838 views
maitegras, Tintin, BillyJack and 5 others like this!
I find that one of the challenges with designing video intros is to make them short, yet not so short that the message is lost... And not so long as too as to be tedious to sit through for returning viewers. A tricky balance ;)
TV commercials are tough in similar manner, though your times are set. You design a single 30 second spot in which the content can be cut into 20 and 10 second spots without loosing the point or subject matter. Very tricky balance between creative layout and content over a set time period.

BillyJack, 8 years ago
BillyJack, that's a tall order... takes lots of planning and attention to detail. I don't envy you in that situation. That's a testiment to your skill.

Maitegras, thank you for commenting.

:) ~Joel

IntroChamp, 8 years ago
Comment to this article
More by IntroChamp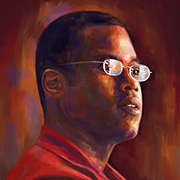 About IntroChamp
Joel Cooper is the founder and CEO of introChamp Inc. Many know him as the "Intro Champ".

His video template website makes it TOTALLY EASY for you to create AFFORDABLE, visually dynamic VIDEO INTROS in Minutes.

Contact IntroChamp by using the comment form on this page or at templates.introchamp.com