IntroChamp | 10 years ago | 1 comment | 8 likes | 3,599 views
BillyJack, jeffo, isijav and 5 others like this!
I wanted to create a torch and this was the result.

LONG LIVE BLUFF!

Nice!

Love the funky way the w.Y characters are entangled in the www.YourSite.com text at the end. In case your client doesn't agree you can switch to metric kerning in the font dialog (F6) and use the same kerning system as Windows.

michiel, 10 years ago
Comment to this article
More by IntroChamp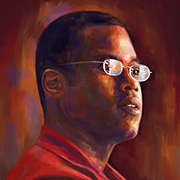 About IntroChamp
Joel Cooper is the founder and CEO of introChamp Inc. Many know him as the "Intro Champ".

His video template website makes it TOTALLY EASY for you to create AFFORDABLE, visually dynamic VIDEO INTROS in Minutes.

Contact IntroChamp by using the comment form on this page or at introchamp.com/