IntroChamp | 8 years ago | 3 comments | 7 likes | 5,066 views
chespi650, sinus300, michiel and 4 others like this!
Re-purpose your efforts. It's easy with Bluff Titler!

When designing, think about how you might make the most of your efforts. Most every design has many possibilities. I encourage you to explore those possibilities before moving on to your next design.

Many times, re-purposing an animation can be as simple as changing the background, background color, changing your font selection, or direction and rotation of elements.

It's amazing how a small changes, make big differences!

LONG LIVE BLUFF!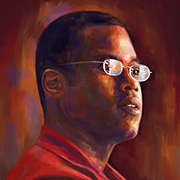 About IntroChamp
Joel Cooper is the founder and CEO of introChamp Inc. Many know him as the "Intro Champ".

His video template website makes it TOTALLY EASY for you to create AFFORDABLE, visually dynamic VIDEO INTROS in Minutes.

Contact IntroChamp by using the comment form on this page or at templates.introchamp.com