IntroChamp | 6 years ago | 5 comments | 9 likes | 3,229 views
komies, vincent, liuyongcai and 6 others like this!
Hi BluffTitlers! I wanted to create a video intro with a little "star" power and came up with this one.

I've included my Boolean Star Models in the ZIP File below if you want to play around with them.

LONG LIVE BLUFF!!!
Download media files (10.2 KB)
Version 2! :)

IntroChamp, 6 years ago
Awesome! Thank you.
jeffo, 6 years ago
superb! starting and closing very nice Joel.

Dani, 6 years ago
Yes thank you Joel,

Mist you for a while, everything on it's place after Sandy?

komies, 6 years ago
Comment to this article
More by IntroChamp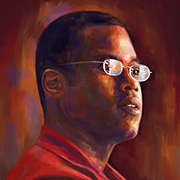 About IntroChamp
Joel Cooper is the founder and CEO of introChamp Inc. Many know him as the "Intro Champ".

His video template website makes it TOTALLY EASY for you to create AFFORDABLE, visually dynamic VIDEO INTROS in Minutes.

Contact IntroChamp by using the comment form on this page or at templates.introchamp.com