IntroChamp | 6 years ago | 4 comments | 10 likes | 1,678 views
michiel, sinus300, Ulli and 7 others like this!
YouTube Creators Can Now Add a 3 Second Intro to All Their Videos!

BluffTitler is up to the challenge!

Check out this quick article for info: youtubecreator.blogspot.com...

LONG LIVE BLUFF!!!
Great job, a smart and fast video Joel.

Since I like to loop my videos, it's not for me but I can see the appeal it's forces you to be direct and short and don't have to upload the first part every time again. And Blufftitler is up to the task.

komies, 6 years ago
Very good joel

Carlos Marques, 6 years ago
Superb show Joel, i like the cracks and logo landing.

Dani, 6 years ago
Comment to this article
More by IntroChamp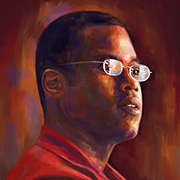 About IntroChamp
Joel Cooper is the founder and CEO of introChamp Inc. Many know him as the "Intro Champ".

His video template website makes it TOTALLY EASY for you to create AFFORDABLE, visually dynamic VIDEO INTROS in Minutes.

Contact IntroChamp by using the comment form on this page or at templates.introchamp.com