IntroChamp | 7 years ago | 3 comments | 9 likes | 1,955 views
LostBoyz, kayserhans, Dani and 6 others like this!
Still playing around with this style.

LONG LIVE BLUFF!

Please convince Michiel to do a BixPack, full with these. Not five in a line, blue, red, ... Really different! --- Great!

kayserhans, 7 years ago
kayserhans, that is a great compliment! Thank you! :) ~Joel

IntroChamp, 7 years ago
Great to see you are experimenting with new styles!

Have you used separate picture layers for the 3 circles, squares and gears?

Or have you used an FX or another trick to automate it?

michiel, 7 years ago
Comment to this article
More by IntroChamp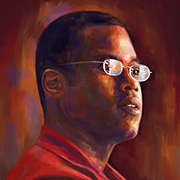 About IntroChamp
Joel Cooper is the founder and CEO of introChamp Inc. Many know him as the "Intro Champ".

His video template website makes it TOTALLY EASY for you to create AFFORDABLE, visually dynamic VIDEO INTROS in Minutes.

Contact IntroChamp by using the comment form on this page or at templates.introchamp.com