IntroChamp | 6 years ago | 5 comments | 7 likes | 2,245 views
komies, michiel, Ulli and 4 others like this!
Use the link to download my skeleton key model :)

LONG LIVE BLUFF!!!
Download media files (234 KB)
Ahh! There's my key! I was just looking under the table and below my chair and couldn't find it! ;-)

Ok. I was just joking!
John (ProComGer), 6 years ago
You are the master of cameras/containers movements synchros.

vincent, 6 years ago
John, I found your key! lol! Use the link in the first post to download it.

Vince, I'm your biggest fan!

IntroChamp, 6 years ago
Love the gears and key movements.

Dani, 6 years ago
Comment to this article
More by IntroChamp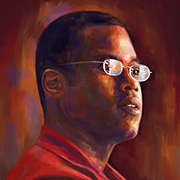 About IntroChamp
Joel Cooper is the founder and CEO of introChamp Inc. Many know him as the "Intro Champ".

His video template website makes it TOTALLY EASY for you to create AFFORDABLE, visually dynamic VIDEO INTROS in Minutes.

Contact IntroChamp by using the comment form on this page or at templates.introchamp.com