IntroChamp | 6 years ago | 8 comments | 7 likes | 2,375 views
LostBoyz, vincent, persiana and 4 others like this!
Download my "Mechanic's Wrench" model below :)

LONG LIVE BLUFF!!!
Download media files (175 KB)
Very efficient and original and i admire the way you manage movements.

vincent, 6 years ago
extraordinario IntroChamp.

persiana, 6 years ago
Thank you Vince and Persiana! :)

IntroChamp, 6 years ago
Never knew you where a grease monkey, or Postal according by the former share. ;)

So thanks for sharing.

komies, 6 years ago
komies, I have to be everything! A chameleon. Easier said than done lol!

Thanks for the great comment! :)

IntroChamp, 6 years ago
Great work as usual Joel, is it possible to buy the model you used for the wheel?
roberto666, 6 years ago
Thank you very much.

Dave
DaveH, 6 years ago
Comment to this article
More by IntroChamp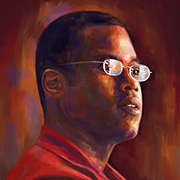 About IntroChamp
Joel Cooper is the founder and CEO of introChamp Inc. Many know him as the "Intro Champ".

His video template website makes it TOTALLY EASY for you to create AFFORDABLE, visually dynamic VIDEO INTROS in Minutes.

Contact IntroChamp by using the comment form on this page or at templates.introchamp.com