IntroChamp | 5 years ago | 4 comments | 4 likes | 1,406 views
komies, persiana, michiel and 1 other like this!
No other software on the planet renders particles as fast!
BluffTitler is a Particle playground!

LONG LIVE BLUFF!!!

Ningún otro software en el planeta hace que las partículas tan rápido !
BluffTitler es una zona de juegos de partículas !

Bluff VIVA !!!
BT is a great software, just see your shows to understand that!

vincent, 5 years ago
Particularly good show, even the path is sketchy :)
Still the intro champ, Joel

komies, 5 years ago
Nice clean particles!

michiel, 5 years ago
Comment to this article
More by IntroChamp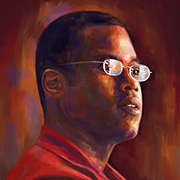 About IntroChamp
Joel Cooper is the founder and CEO of introChamp Inc. Many know him as the "Intro Champ".

His video template website makes it TOTALLY EASY for you to create AFFORDABLE, visually dynamic VIDEO INTROS in Minutes.

Contact IntroChamp by using the comment form on this page or at templates.introchamp.com