IntroChamp | 5 years ago | 5 comments | 9 likes | 1,512 views
kayserhans, michiel, LostBoyz and 6 others like this!
I was thinking of a visually creative way to cut text in half.

Yo estaba pensando en una forma visualmente creativa para cortar texto en medio .

Get a VIDEO INTRO in Minutes! Visit templates.introchamp.com

Obtener una INTRO VIDEO en minutos! Visita templates.introchamp.com

Long Live Bluff!!!

Largo Bluff en vivo !!!
It's radical way to cut a text. Very well done! i was thinking to use Caterpillar to modiy text letters space.

vincent, 5 years ago
Perfect!!! show Joel, super cut.

Dani, 5 years ago
Very creative as always

komies, 5 years ago
Great!

Have you tried the new Effects\Text\TextClip effect? It uses a geometry shader to add triangles at the clipping plane. This way the text stays a solid object (instead of a hollow one)

michiel, 5 years ago
Comment to this article
More by IntroChamp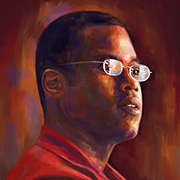 About IntroChamp
Joel Cooper is the founder and CEO of introChamp Inc. Many know him as the "Intro Champ".

His video template website makes it TOTALLY EASY for you to create AFFORDABLE, visually dynamic VIDEO INTROS in Minutes.

Contact IntroChamp by using the comment form on this page or at templates.introchamp.com