IntroChamp | 5 years ago | 5 comments | 6 likes | 1,341 views
persiana, michiel, vincent and 3 others like this!
This design series is entitled "KEEP IT SIMPLE".
Esta serie de diseño se titula "MANTENLO SIMPLE".

Long Live Bluff
¡Viva Bluff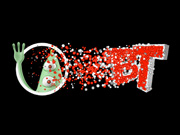 Great!

Maybe a demo with a multi coloured logo or photo could do this effect more justice. I think it's important that users understand that the particle colours are not fixed, but are taken from the dynamic picture.
www.outerspace-software.com...

michiel, 5 years ago
Buen espectáculo Komies

persiana, 5 years ago
Buen trabajo Joel , muy bien jugado con las partículas .
Persiana ¿ Komies ? ☺

B.Projects, 5 years ago
Thank you Michiel, Persiana and B.Projects!

Michiel, I'll find a colorful photo as per your suggestion and upload a demo show.

IntroChamp, 5 years ago
Comment to this article
More by IntroChamp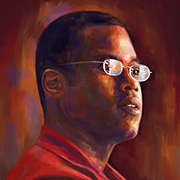 About IntroChamp
Joel Cooper is the founder and CEO of introChamp Inc. Many know him as the "Intro Champ".

His video template website makes it TOTALLY EASY for you to create AFFORDABLE, visually dynamic VIDEO INTROS in Minutes.

Contact IntroChamp by using the comment form on this page or at templates.introchamp.com