IntroChamp | 4 years ago | 8 comments | 12 likes | 7,530 views
Miguel Porcel, komies, LostBoyz and 9 others like this!
Click below to download my free "jail bars" model :)
Haz clic abajo para descargar mi modelo de libre "barras de la cárcel" :)

Long Live Bluff
¡Viva Bluff
Download media files (301.6 KB)
Great video Joël and thank you for the model. Merry Christmas.

vincent, 4 years ago
un buen espectáculo. Muchas gracias por el archivo

persiana, 4 years ago
Great show, Joel.

Thanks for the 2 sub layered model.

komies, 4 years ago
Magnifico trabajo Joel , el resultado es muy bueno .

B.Projects, 4 years ago
Thanks we make good use of it.
Filip, 4 years ago
Thank you for your comments guys! Have fun with the model! :)

IntroChamp, 4 years ago
Awesome work!
Vanlen, 4 years ago
Comment to this article
More by IntroChamp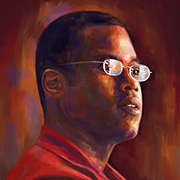 About IntroChamp
Joel Cooper is the founder and CEO of introChamp Inc. Many know him as the "Intro Champ".

His video template website makes it TOTALLY EASY for you to create AFFORDABLE, visually dynamic VIDEO INTROS in Minutes.

Contact IntroChamp by using the comment form on this page or at templates.introchamp.com