IntroChamp | 3 years ago | 8 comments | 9 likes | 1,250 views
vincent, michiel, Dani and 6 others like this!
I tried a few ways to make a quick and easy water effect in the ravine... the "AlienBrainBumpmap.cfx" did the trick!

He intentado varias formas de hacer un efecto de agua rápida y fácil en el barranco ... el "AlienBrainBumpmap.cfx" hizo el truco!


Long Live Bluff!
¡Viva Bluff!
Great perspective,
Another great show
I only not enough snow, how are things in NY?

komies, 3 years ago
Thank you Komies! We have managed to shovel out. All is well :)

IntroChamp, 3 years ago
I want to fly.......can i fly in your aircraft Joel, to see your beautiful shows.
Thumbs up!!!!!

Dani, 3 years ago
Impressive flying impression. What a great handle of the movements. super show!

vincent, 3 years ago
Thank you Dani and Vincent! Dani, fly to the USA and we'll have so much fun!

IntroChamp, 3 years ago
muy buen trabajo, quedó espectacular

persiana, 3 years ago
Thank you Persiana!

IntroChamp, 3 years ago
Comment to this article
More by IntroChamp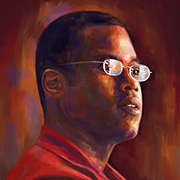 About IntroChamp
Joel Cooper is the founder and CEO of introChamp Inc. Many know him as the "Intro Champ".

His video template website makes it TOTALLY EASY for you to create AFFORDABLE, visually dynamic VIDEO INTROS in Minutes.

Contact IntroChamp by using the comment form on this page or at templates.introchamp.com