IntroChamp | 5 years ago | 8 comments | 7 likes | 1,409 views
persiana, michiel, liuyongcai and 4 others like this!
Long Live Bluff!
¡Viva Bluff!

It's like magic IntroChamp.
Filip, 5 years ago
Super show Joël, i wondered if hands was models or png, by decomposing it seem to be models. Impressive!

vincent, 5 years ago
Thank you Filip and Vincent! Vincent, you have deducted rightly... he hands are models ;)

IntroChamp, 5 years ago
Es extraordinario este trabajo, me encanta

persiana, 5 years ago
You're becoming real handy,
Because this is, hands down one of your best concepts.
I really have to hand it to you, Well Done.
Keep it up, because, the devil makes work for idle hands.
I will stop now before I overplay my hand.

komies, 5 years ago
Thank you persiana and komies.

Komies, your puns are white knuckle hot!... your finger's really on the pulse! I was eating them out of the Palms of your hands. Hands down, you're the best!

IntroChamp, 5 years ago
Well done!!! Joel , new and nice hands concept.

Dani, 5 years ago
Thank you Dani!

IntroChamp, 5 years ago
Comment to this article
More by IntroChamp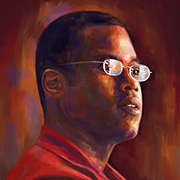 About IntroChamp
Joel Cooper is the founder and CEO of introChamp Inc. Many know him as the "Intro Champ".

His video template website makes it TOTALLY EASY for you to create AFFORDABLE, visually dynamic VIDEO INTROS in Minutes.

Contact IntroChamp by using the comment form on this page or at templates.introchamp.com