IntroChamp | 4 years ago | 5 comments | 8 likes | 1,204 views
kayserhans, Thor5ten, Dani and 5 others like this!
The grass is actually a 3D model used as a particle.


Thank you Komies
for refining this technique! www.outerspace-software.com...


Long Live Bluff!
¡Viva Bluff!
Great shows,

You're welcome, I believe in sharing of ideas and materials, that's what this community is all about in my opinion :)

I have learned also from this, as I did learn from You, and the many other contributors (too much to mention all and afraid to leave someone out), and off course Michiel who made it all possible.

komies, 4 years ago
Muy buen trabajo y muy mejorado.

persiana, 4 years ago
Great use of Komies show, i like the light effects and yes, with Michiel we can give life to our dreams.

vincent, 4 years ago
Thank you my friends!

IntroChamp, 4 years ago
Comment to this article
More by IntroChamp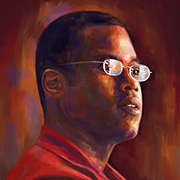 About IntroChamp
Joel Cooper is the founder and CEO of introChamp Inc. Many know him as the "Intro Champ".

His video template website makes it TOTALLY EASY for you to create AFFORDABLE, visually dynamic VIDEO INTROS in Minutes.

Contact IntroChamp by using the comment form on this page or at templates.introchamp.com