20% DISCOUNT!
Use the coupon code: FRIENDLY ALIEN
What you get
When you buy BluffTitler, you receive your own personal license keys. Entering them into the app with the menu item SETTINGS > Enter license keys... turns the demo version into the fully functional version.
Commercial use
Feel free to use BluffTitler for your non-commercial as well as your commercial projects!
Special offer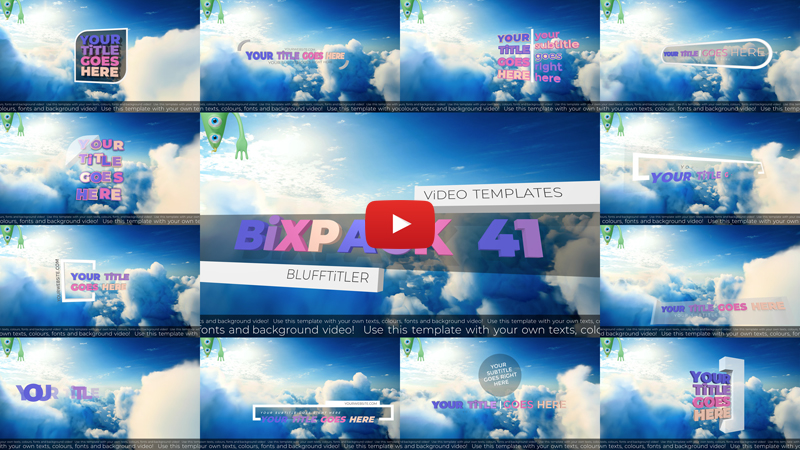 Buy BluffTitler (EASY, PRO or ULTIMATE), register to the community and download BixPack 41 - Titles for free!
The latest version is a free upgrade from version 16.0.
For your personal upgrade offer from older versions, start BluffTitler and choose HELP > Check for upgrades.
Alternatively, click here.