Pricing
| | |
| --- | --- |
| Single user license, EASY edition | € 29.95 |
| Single user license, PRO edition | € 49.95 |
| Single user license, ULTIMATE edition | € 79.95 |
See the differences between the EASY, PRO and ULTIMATE editions
20% DISCOUNT!
Use the coupon code: FRIENDLY ALIEN
What you get
When you buy BluffTitler you receive your own personal license keys. Entering them into the app by choosing SETTINGS > Enter license keys... turns the evaluation version into the fully functional version.
Your keys also give you full access to the community!
Free BixPack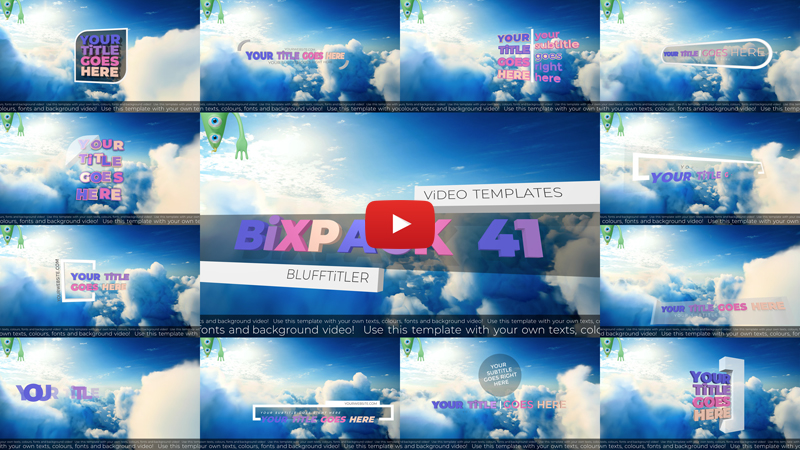 Buy BluffTitler (EASY, PRO or ULTIMATE) and receive a free copy of BixPack 41 | Titles!
Buy once, use forever
No monthly fees. No annual fees. No additional charges.
Commercial use
Feel free to use BluffTitler for your non-commercial as well as your commercial projects!
The latest version is a free upgrade from version 11 or higher: it works with the same license keys.
For your personal upgrade offer from older versions, or to a higher edition, start BluffTitler and choose HELP > Check for upgrades.
Alternatively, click here.