See the differences between the EASY, PRO and ULTIMATE editions
Buy once, use forever
No monthly fees. No annual fees. No additional charges.
Commercial use
Feel free to use BluffTitler for your non-commercial as well as your commercial projects!
Special offer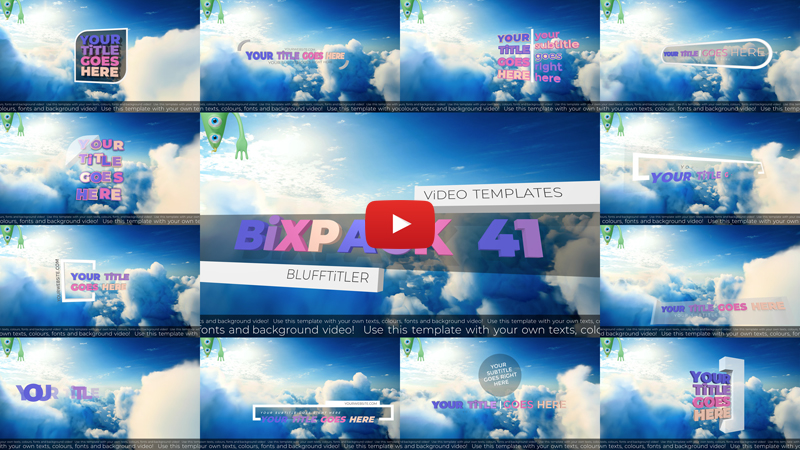 Buy BluffTitler (EASY, PRO or ULTIMATE), register to the community and download BixPack 41 - Titles for free!
Upgrading
The latest version is a free upgrade from version 11 or higher: it works with the same license keys.
For your personal upgrade offer from older versions, or to a higher edition, start BluffTitler and choose HELP > Check for upgrades.
Alternatively, click here.
Questions
If you have a question about ordering, please do not hesitate to contact us:
What can I do with BluffTitler?
With BluffTitler you can make short, spectacular 2D and 3D animations to spice up your videos:
Stinger transitions
Bumpers
Promos
Ads
...
Export as video
The result can be exported as a video file for use in all your projects:
YouTube
Vimeo
Home videos
Digital signage
Narrowcasting
Broadcast
Promo videos
Ads
TV
LED
Business presentations
Vlog
WhatsApp
Instagram
Facebook
Blu-ray & DVD
...