bambamD | 5 months ago | 2 comments | 7 likes | 312 views
maggiau, Ulli, PAT67 and 4 others like this!
Hello...this video is for my best friend from Estonia!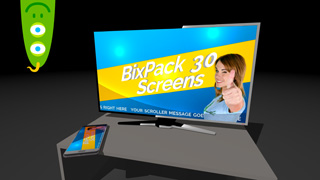 Nice promo vid!

When you want to use 3D techniques to promote web design, here's a nice trick: take a screenshot of a web page and use it as a texture in a 3D model of a screen. Here's an example. The 3D models of the desktop screen and phone are taken from BixPack 30:
www.outerspace-software.com...

michiel, 5 months ago
well done

maggiau, 5 months ago
Comment to this article
More by bambamD
About bambamD
I am CEO of my Crafts
open for suggesitons and will to share my knowledge in filming industry. Working with Bluff since 2010! But didnt learned all capatibilities that this program can make, also doing render WITH IClone reallusion.

Contact bambamD by using the comment form on this page or at dragangorjan.crafts@gmail.com