ilyas | 2 weeks ago | 6 comments | 7 likes | 208 views
MrGruntHunter, civ, aniello misto and 4 others like this!
PLEASE FEEL FREE TO GIVE ME UR KIND FEEDBACK, FOR ME TO IMPROVE

This is beautiful but a bit boring. Maybe afdingen a cricketbat slamming a cricketball behoren this scène?
Filip, 2 weeks ago
The background particles, the logo, the colours, the materials and the fonts are all great. I think it can be improved by better camera work. How about creating a few quick camera shots? The installer has a demo of this idea: Camera\4CameraShots.bt

michiel, 2 weeks ago
Great logo design. I'd add a cricket ball flying around the logo. Make it spin faster and as Michiel suggests do some camera work.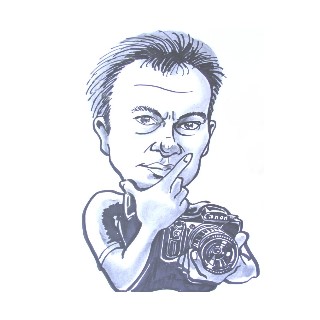 lightads, 2 weeks ago
This page calls a cricket ball a "dull case", but I think it could be very useful for your video.

The texture can be rendered in BluffTitler with a picture layer using the SPHERE style (1st dropdown below the disabled text box).

A logo can easily be added by editing the texture in a paint app.

michiel, 2 weeks ago
For me it is very nice, but how can we give you feedback if we do not know the use that is made of it?
For example if it has to shoot on a monitor in a waiting room, if it is a video in the queue of a presentation?
I don't even know if the logo design is yours or if the logo existed and you rebuilt it.
This information is important because the viewer does not know what it is for.
Certainly as Michiel says it is a bit static, but at the same time it is quite serious and certainly well done.
Perhaps the excessive particle on the sides distracts a little and the central composition makes everything much more static .... but I repeat not knowing for what purpose it was made, you can only judge shapes and colors ..... maybe I find it too intense the blue of the background compared to the color of the logo. The lights and reflections on the logo, on the other hand, are very beautiful.
Franco Aversa, 2 weeks ago
APPRECIATE EVERYONE, thank you all, i will look in to everyones feedback, it is really helpful, makes me learn and upgrade myself more in BLUFFTILER
ilyas, 2 weeks ago
Comment to this article
More by ilyas