IntroChamp | 6 years ago | 6 comments | 6 likes | 1,741 views
vincent, Dani, Ulli and 3 others like this!
LONG LIVE BLUFF!!!
absolutely amazing Joel,

great car model, great build-up for suspense and great sound synchronization.

komies, 6 years ago
Hi Joel, give me a ride !!! :)

Carlos Marques, 6 years ago
Love the speed, Great job Joel.

Dani, 6 years ago
You guys are the best!!! Thank you for your comments :) ~Joel

P.S. Komies, believe it or not, those are photos not car models ;)... I would rather use models, but detailed models make my shows too "big".

IntroChamp, 6 years ago
Very pro, great work as always.

vincent, 6 years ago
Comment to this article
More by IntroChamp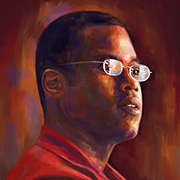 About IntroChamp
Joel Cooper is the founder and CEO of introChamp Inc. Many know him as the "Intro Champ".

His video template website makes it TOTALLY EASY for you to create AFFORDABLE, visually dynamic VIDEO INTROS in Minutes.

Contact IntroChamp by using the comment form on this page or at templates.introchamp.com