IntroChamp | 4 years ago | 2 comments | 4 likes | 1,346 views
michiel, vincent, Dani and 1 other like this!
These characters were created with the new Avatar.cfx effect. If you haven't tried this effect, you're missing out on a ton of fun!

The avatars are fully pose-able and you can personalize the look of the avatar by updating the existing texture in your paint program.

LONG LIVE BLUFF!!!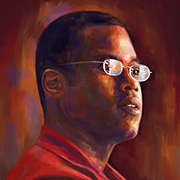 About IntroChamp
Joel Cooper is the founder and CEO of introChamp Inc. Many know him as the "Intro Champ".

His video template website makes it TOTALLY EASY for you to create AFFORDABLE, visually dynamic VIDEO INTROS in Minutes.

Contact IntroChamp by using the comment form on this page or at templates.introchamp.com