IntroChamp | 4 years ago | 7 comments | 8 likes | 1,074 views
gato@mo, irina1208, vincent and 5 others like this!
Long Live BluffTitler!
Larga vida a BluffTitler!
Maravilloso Trabajo, Me Encanto.
gato@mo, 4 years ago
I want to sit under the tree to watch the beautiful scene, Love it Joel.
Is it picture particle magic???

Dani, 4 years ago
wow, good idea

agpvn, 4 years ago
Clever !

vincent, 4 years ago
Thanks for your comments guys! Dani, the leaves are a texture that I mapped and repeated on to the tree to simulate leaves. They are not particles.

IntroChamp, 4 years ago
Wonderfull, and change texture to give it a whole new feel and message. Only the first tree would be tidious to make.

Time and effort, and a just one more try additude instead of giving up makes a succes.

komies, 4 years ago
Comment to this article
More by IntroChamp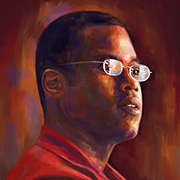 About IntroChamp
Joel Cooper is the founder and CEO of introChamp Inc. Many know him as the "Intro Champ".

His video template website makes it TOTALLY EASY for you to create AFFORDABLE, visually dynamic VIDEO INTROS in Minutes.

Contact IntroChamp by using the comment form on this page or at templates.introchamp.com