agpvn | 4 years ago | 8 comments | 9 likes | 1,631 views
Tintin, michiel, SparkyVegas and 6 others like this!
100% Blufftitler
Water looks very nice!

Did you use a cubemap on the water?

michiel, 4 years ago
Outstanding.

Dani, 4 years ago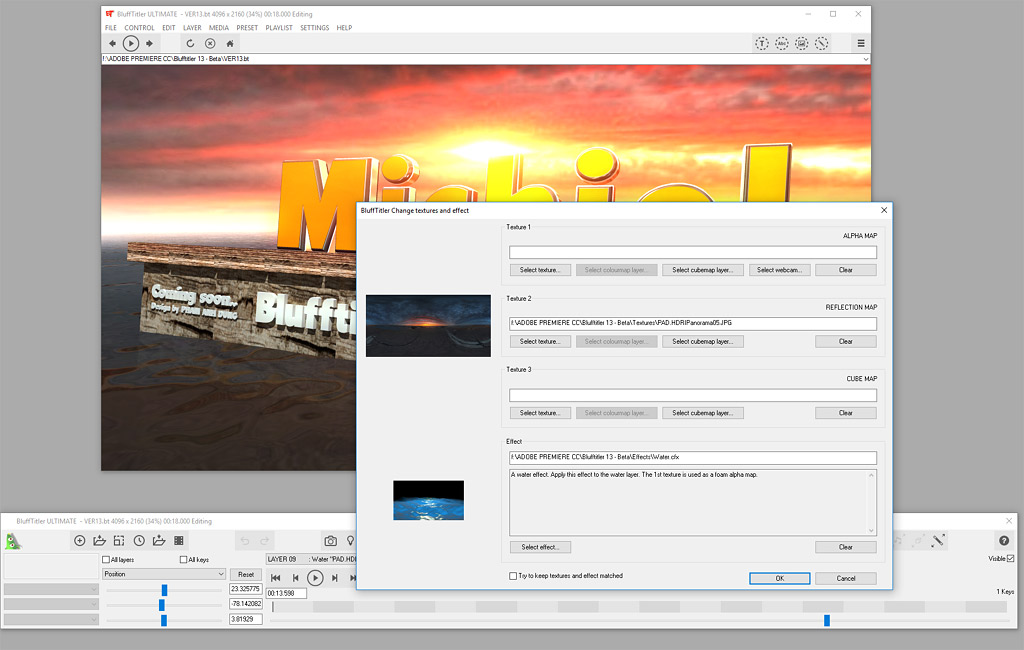 Setup

agpvn, 4 years ago
Texture

agpvn, 4 years ago
Very Cool! :)I
liuyongcai, 4 years ago
Cool show. :-))

Ulli, 4 years ago
Nice photo!

It's almost a 360° photo in the equirectangular format.

You can use Bixorama to turn an equirectangular photo into a cubemap and use this cubemap in the 3rd texture slot of the water effect. This will give you perfect reflections! The same cubemap can also be used in the skybox layer.

Another trick is to use a cubemap layer. That's what most games do. This way you can reflect the text into the water!
www.outerspace-software.com...

michiel, 4 years ago
Comment to this article
More by agpvn

About agpvn
99999store.com

Contact agpvn by using the comment form on this page or at anhdung@thuvienvideo.com