Carlos Marques | 7 years ago | 5 comments | 11 likes | 2,236 views
vincent, liuyongcai, michiel and 8 others like this!
=)

Great show Carlos,

I like it's versatile nature, It can be used in so many ways and it will really made any picture or video more classy to present.

komies, 7 years ago
Thank you Komies, :)

I also love nature! ;)

Carlos Marques, 7 years ago
Is this to be part of a future BixPack?

I like how this is less "frantic" than some of the similar effects in some of the existing BixPacks.

Very nice template.
IBMedia, 7 years ago
Great show!!! carlos.

Dani, 7 years ago
Comment to this article
More by Carlos Marques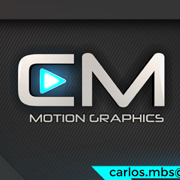 About Carlos Marques
▶e-mail: carlos.mbs@hotmail.com

Contact Carlos Marques by using the comment form on this page or at facebook.com/carlosmarques3d?ref=hl