Carlos Marques | 6 years ago | 3 comments | 11 likes | 2,104 views
Bald Runner, irina1208, IntroChamp and 8 others like this!
BT V11.1
***** lighting,colors,movements,textures, underline whole set up is awesome Carlos.

Dani, 6 years ago
Great job Carlos! I especially like the "electric" colors and the bit of magic at the end! Kudos!

IntroChamp, 6 years ago
Comment to this article
More by Carlos Marques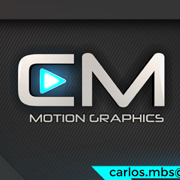 About Carlos Marques
▶e-mail: carlos.mbs@hotmail.com

Contact Carlos Marques by using the comment form on this page or at facebook.com/carlosmarques3d?ref=hl