Carlos Marques | 5 years ago | 3 comments | 7 likes | 1,516 views
Jeep35, misterbrains, komies and 4 others like this!
Created in BluffTitler version 12.
does not use 3D model.
Great promo. One question - if you did not use any models, how did you do the translucent table-tops?

Thanks for any info.
stbo, 5 years ago
Wow, the mirror layers look amazing.

I especially like the video layer at the right being reflected in the mirror layer at the left!!! (0:32)
www.outerspace-software.com...

michiel, 5 years ago
Comment to this article
More by Carlos Marques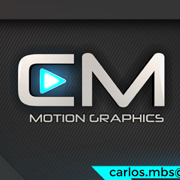 About Carlos Marques
▶e-mail: carlos.mbs@hotmail.com

Contact Carlos Marques by using the comment form on this page or at facebook.com/carlosmarques3d?ref=hl