Dani | 3 years ago | 5 comments | 8 likes | 985 views
komies, michiel, maxste and 5 others like this!
Without water no life!!!!

i love water, i tried and tried to get this , how is this friends......

Dani.
Great Job Dani,

Now we have to wait and see if Michiel can top this with fancy layer options that he keeps to himself. ( ͡ᵔ ͜ʖ ͡ᵔ )

Just kidding, I just cannot wait to play. ¯\_(ツ)_/¯

komies, 3 years ago
Dani, I find myself holding my breath while watching your show! Good work!

IntroChamp, 3 years ago
XLNT! Does it boil, too? Is there a blender control? A Bix-Veggie-Soy smoothie, perhaps?
One of my clients sells tonic herbs which are often taken in teas and blended drinks. I produce their marketing videos and use Bluff regularly. This will get used here.
Bien fait!
misterbrains, 3 years ago
Great result Dani, your water effect is really well done!

vincent, 3 years ago
Comment to this article
More by Dani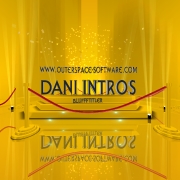 About Dani
Daniel lives in Hyderabad city in India, He loves to work with Blufftitler , For to him Every day begins with Blufftitler , He called himself a mad lover of Blufftitler.
Thank you for watching my shows and your great support.
Lots of Love from
Dani,
Hyderabad,
India.

Contact Dani by using the comment form on this page or at sriblessydaniel@gmail.com, facebook.com/dani.daniel.94064 or youtube.com/user/sriblessydaniel