PAT67 | 3 years ago | 4 comments | 7 likes | 948 views
crdias, Tintin, vincent and 4 others like this!
Bonjour

Dissolve a building to demolish and build a new one with the dissolving effect
from blufftitler


Dissoudre un bâtiment à démolir et un construire un neuf avec l 'effet dissolve
de blufftitler

PAT67
Bien fait!

vincent, 3 years ago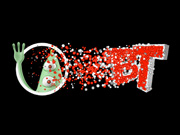 Wow, that looks amazing. On first sight, the resolves and dissolves look truly 3D, as if you have created 3D models of the houses. Especially at 0:22. Great trick!!!

Perfect use of the CHAMELEON prop of the particle layer!
www.outerspace-software.com...

michiel, 3 years ago
Nicely done.

Ulli, 3 years ago
Comment to this article
More by PAT67

About PAT67
The best help is aid that helps you do without help

La meilleure aide c'est l'aide qui sert à se passer d'aide

Contact PAT67 by using the comment form on this page or at patrick.halter@wanadoo.fr