PAT67 | 4 years ago | 4 comments | 7 likes | 1,118 views
jopin, Ulli, crdias and 4 others like this!
Bonjour

Dissolve a building to demolish and build a new one with the dissolving effect
from blufftitler


Dissoudre un bâtiment à démolir et un construire un neuf avec l 'effet dissolve
de blufftitler

PAT67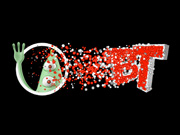 Wow, that looks amazing. On first sight, the resolves and dissolves look truly 3D, as if you have created 3D models of the houses. Especially at 0:22. Great trick!!!

Perfect use of the CHAMELEON prop of the particle layer!
www.outerspace-software.com...

michiel, 4 years ago