Dani | 3 years ago | 4 comments | 726 views
Hi Michiel..Bixelangelo is just awesome along with BT this is rocking....

Just want to know about the Save as dialog box each one needs to explain ..what their output..

Like what is solid....Roll... spinning to Tunnel... this will be very helpful...

Dani.
Lover of Bixelangelo..

pic

Dani, 3 years ago
Mark the SOLID checkbox if you want solid EPS files for use in the EPS layer.

Mark the ROLL checkbox if you want to export the roll information. This is necessary for roller coasters to perform twists and to lean back in the corners.

For every checkbox in the BT options section, a BT show file is generated for you to get you started. This saves a lot of time because you do not have to build your show from scratch.

The generated show files are placed next to the EPS file. All you have to do it to double click on them to play them.

michiel, 3 years ago
So when you mark all 5 templates, 5 show files are generated for you.

Double click on them to play them!

michiel, 3 years ago
Wow!! .. i have language problem that's why i posted....very helpful...

Big thank you.. Michiel...

Dani, 3 years ago
Comment to this article
More by Dani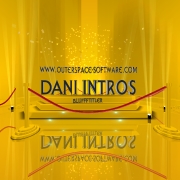 About Dani
Daniel lives in Hyderabad city in India, He loves to work with Blufftitler , For to him Every day begins with Blufftitler , He called himself a mad lover of Blufftitler.
Thank you for watching my shows and your great support.
Lots of Love from
Dani,
Hyderabad,
India.

Contact Dani by using the comment form on this page or at sriblessydaniel@gmail.com, facebook.com/dani.daniel.94064 or youtube.com/user/sriblessydaniel