emef | a year ago | 7 comments | 2 likes | 500 views
Hello i have a little question.

Having much fun with blufftitler and learning alot.
Also learning from everyone who is showing off their skills :-)
And the templates, also, they are much much help

Now the question.
Blufftitler comes with 3 models that you can play around with.
bix, ez, move arms, legs ect.

I am working on something and i would really like to have Birds.
Wings that are moving, flying.

Is there anyone who can help me out with this?
Birds i am looking are:
Seagull
and little birds, you know the cute ones :-)

And perhaps some butterflies?

I really dont know where to look for this.
or how to make them,
Hope someone can help me out!

I also hope to post a video link soon to show what i am doing with blufftitler.
And have learned so far...

Still much a novice/noob compared to some of the things i am seeing here, which makes my
jaw drops down from time to time.


Playing with the landscape layer also fun!
There is a limit with it, you can only have one at a time.
Well, you can have more i found out.

Make a landscape layer the way you want it, then delete all the layers, except the landscape layer ofcourse
and save it.
then in another show with allready a landscape layer in it, ctrl +m and select the landscape which you saved and now you have 2.

I wonder if there is a limit to this, how many times you can do this......
this is probly old news but im a newbie :-)



I hope someone can help me with the Birds problem...

Thank you all for the video's and templates.


Greetings from Holland :-)
Bixpack 9 Emotions has a 3d model butterfly you can use.

I made mine from a picture with the c:\Outerspace Software\BluffTitler\Media\Effects\Text\DancingFool.cfx that you can download: www.outerspace-software.com...

The problem with a 3d model is his orientation in combination with the effect, therefore a picture is easier. Just try it out and experiment.

Land made of a displacementmap and effect can be more then 1 but Landscape with " stand in Landscape" option only one as far as I know.
www.outerspace-software.com...

komies, a year ago
Here is a model of a Gull
tf3dm.com...

convert the .lwo version with www.greentoken.de...
and apply the dancingfool.cfx
set bending angle (pose 1,2) to: 0.3, 0.3, 0
set bending direction (pose 2) to: 0, 0, 33

or just play around with the settings.
Have fun,

Here is a Fast and Dirty video of this gull.

komies, a year ago
Rather good result with a cfx not design for. Nice work komies.

vincent, a year ago
Thanks Vincent,

Dancingfool.cfx can make your fishes swim and your birds fly, the trick here is to find a 3d model that works (has the right dimensions and orientation) without having to make or change it. Like the penguin I found on turbosquid that works with the Bix.cfx.

www.outerspace-software.com...
www.outerspace-software.com...

komies, a year ago
Thank you komies :-)
Also for the fast reply.
The Gull is perfect, just what i'm looking for.
Thank You for the help.

I have so much to learn with Blufftitler.
So much you can do with it.
evreytime is discover something new.

Also i learned alot and still am learning from alot of templates
that can be downloaded here.

Your's: the winter normal land/merry Christmas.
It's absolutly great!, learning from it!

NOT A SHOW / Concept Water Ripple
the under the sea.
And the Johan Cruijff one.
Here i spend alot of time with, the grass.
jaw to the floor thing when i saw it for the 1st time
I did not read anything with how it is was done.

i just jumped in it and try'd to remake it as lack for a better word.
I dont want to copy things, i wanna learn it, so with that remake it you can learn.

Now with BT 13 ultimate it's easy'r but more features and more to learn.

Curious about bixpack's for bt13 btw
I think a bixpack with 360 is a good possibility.

I used to play around with a 3d editor for a 1st person shooter.
Quake,and i used bsp the quake editor.
I try'd alot of different editors, even the official editor and worldcraft.
But bsp was the best one for me.

But i stopped with it a long time ago and now i seem to be into this Blufftitler.
Also from Holland!

But i am working on a youtube channel (starting one)
the video's atleast 70% with Blufftitler.
The other 30% greenscreen effect/chromakey (i like greenscreen for some reason more)
with recorded video. and music (ambient) voice and sound effects.
With each video no longer then 15 min.
But BT is more for shorter videos as far as i know, 3 min?
And easy'r to make shorter clips and then to combine all to make one of 15 min.


There is this one thing though i still cant figure out.
it probly is something simple and i am thinking to deep.

i have a 3d model of a large cofee table (light grey)
i added a mirror layer and i wanted to place the mirror on the coffee table.
for a reflection of what will be above and on the coffee table

but there is goes all wrong.
the coffee table dissapears.
Same size and all the mirror layer.
Beneath the coffee table is all good but above (on top of it)
and it dissapears.





hope to show a video soon what i have done and learned so far.

a screenshot i added with my 1st lighthouse with the light.
I call it the the newbie screenshot.

Lighthouse a 3d model not made by me, also the raft not by me.
hope to learn how to make 3d models but learning blufftitler is allready a challenge :-)

the light is not perfect i know but for a newbie i think it is ok!
It's better now, a few weeks old this screenshot!
also the skybox, alot better, it;s nightime now!

The water layer much better now.

This was about the light from the lighthouse.
It is to wide, better now, perhaps the light less blue, more or less transparant?
still playing around with it.

It was great to see it all moving in a test video for the 1st time.
emef, a year ago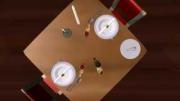 @emef

First of all, your welcome and welcome to this community.

The Johan Cruijff grass was a grass 3d model as particle:
www.outerspace-software.com...
C:\Outerspace Software\BluffTitler\Media\Shows\Particle\Grass.bt

Table top mirror can be done when you add a .eps or .png with transparency as a mask
In layer 6 of the dinner show I used the .eps for the shape and a .jpg for the texture to make the tabletops mirror.
www.outerspace-software.com...
C:\Outerspace Software\BluffTitler\Media\Shows\Mirror

So you have to use a .png with the shape (the rest transparant) of the tabletop and place and size it to fit.

Heb veel plezier met het experimenteren en uitproberen.
www.outerspace-software.com...

komies, a year ago
Comment to this article
More by emef