Franco Aversa | 2 years ago | 5 comments | 7 likes | 1,175 views
SMSgtRod, Ulli, komies and 4 others like this!
Here my "Cosmo" animation... all made in BluffTitler

Love it, it's mysterious
Filip, 2 years ago
Franco that reminds me of a video game I used to play
Great effect.... thanks
SMSgtRod, 2 years ago
Thank you Filip and SMSgrRod
Franco Aversa, 2 years ago
Good job, Franco! ?

Ulli, 2 years ago
Nice work Franco Aversa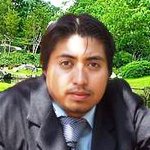 Robert Urbina, 2 years ago
Comment to this article
More by Franco Aversa
About Franco Aversa
I'm a videomaker since 1986, now I work at my company.

Contact Franco Aversa by using the comment form on this page or at facebook.com/francoaversavideomaker/