booragal | a year ago | 3 comments | 311 views
Hello,
I know this has been answered a number of times but it doesn't seem to work.
I want to know if I can rearrange layers (like Photoshop)?
I placed a picture layer, and then a text layer which is now hidden behind my picture.
I've looked at some other people on here that suggest using ALT+[ or ALT+].
And I can't see LAYER > BRING ACTIVE LAYER BACKWARD and LAYER> BRING ACTIVE LAYER FORWARD
I have the latest Bluff Titler (Easy).
Agggh! What am I missing here?
Thank you.
Photoshop is a 2D app.

BluffTitler is a 3D app.

In a 3D app, things are visible in front of other things because they are closer to the camera. So what you have to do is to move the layer closer to the camera with its POSITION property. With the default camera rotation this means moving the 3rd slider to the left (or right clicking in the render window and moving your mouse down while keeping the right button pressed)

michiel, a year ago
I was under the impression that Bring Layer forward or back would MOVE the layer in front or behind, but it doesnt do that. What it DOES do is move it in it's layer number order. There's no visual observation.
Am I right?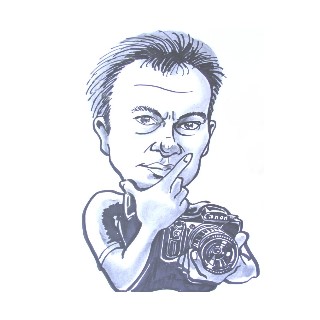 lightads, a year ago
Comment to this article