Pioneer | a week ago | 4 comments | 104 views
I am proposing to use the 24_Phone4.bt from Bixpack 30 screens show in a promo video. I would like to show a video in full screen in the background. Is there any easy way of achieving this? I have tried deleting several layers to achieve this but alas it is proving beyond my simple and aged brain. Cheers John

Ad a Picture Layer choose the video and set it to Fullscreen in the background. Maybe you have to delete the Plasma Layer and the Mirror Layer.
Filip, a week ago
First method is to import the video in BluffTitler:
-choose LAYER > ADD LAYER > ADD VIDEO LAYER... and select your video
-switch to FULLSCREEN IN BACKGROUND with the 2nd dropdown below the (disabled) textbox

michiel, a week ago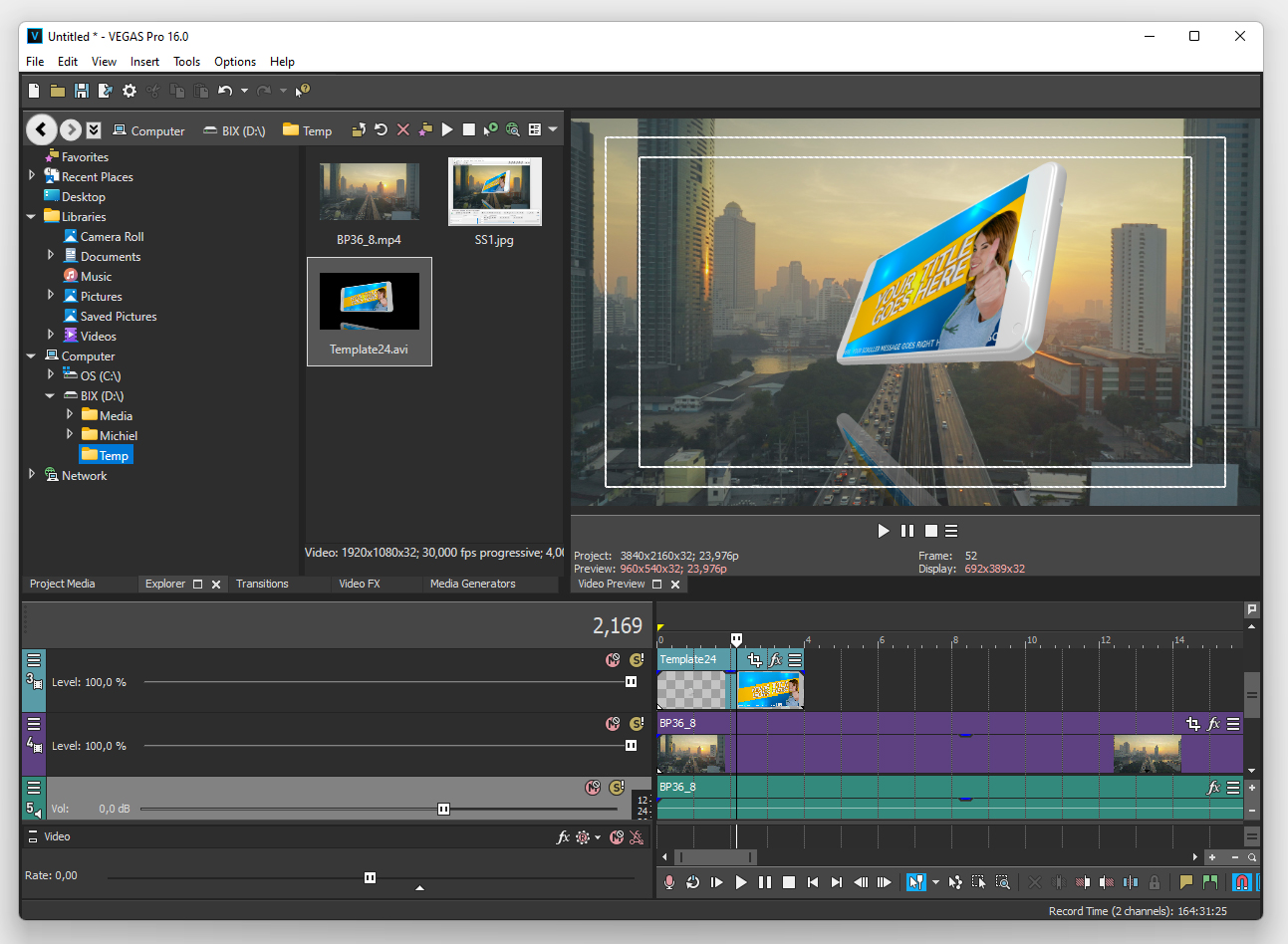 Second method is to do the mixing in your video editor (NLE):
-delete the plasma layer: select layer 3 and choose LAYER > DELETE ACTIVE LAYER
-choose FILE > EXPORT AS VIDEO, select UNCOMPRESSED AVI and mark the INCLUDE ALPHA CHANNEL checkbox
-import this transparent video in your video editor

Here's how to import a transparent video in Magix VEGAS:
www.outerspace-software.com...

michiel, a week ago
Gee thank you both. I tried Michiel's first choice and that works just fine so will use that for the moment. Thank you once again to both of you for helping out so promptly. I can only advertise on the site I want to use on a Wednesday so my timetable was pretty tight to get something out.
Will try the 2nd option for another day. Cheers John

Pioneer, a week ago
Comment to this article
More by Pioneer