Carlos Marques | 9 years ago | 3 comments | 9 likes | 2,940 views
stcyhood, michiel, LostBoyz and 6 others like this!
BT :)

video

Carlos Marques, 9 years ago
Good day Carlos.
Can you please tell me where do I find the flags attached under the balloons in one of your Show where the Balloons are lifting the word: Outerspace? I looked everywhere and I can't find such flag effect.

Thanks, Carlo.
Fourfingers, 7 years ago
Are the glasses models or pictures?
Kauzito, 6 years ago
Comment to this article
More by Carlos Marques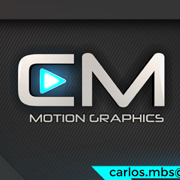 About Carlos Marques
▶e-mail: carlos.mbs@hotmail.com

Contact Carlos Marques by using the comment form on this page or at facebook.com/carlosmarques3d?ref=hl