Carlos Marques | 10 months ago | 7 comments | 9 likes | 1,339 views
Ulli, SMSgtRod, Franco Aversa and 6 others like this!
The lower third templates of BixPack 31 rendered on top of video footage.

For more info click here:
www.outerspace-software.com...
What are you waiting to call me when you go to make these shots?
Ah ah, great work Carlos!!
Franco Aversa, 10 months ago
Franco Aversa, ;)
I really need your help to make the photos and video teaser of the models. =)

Carlos Marques, 10 months ago
; )
Franco Aversa, 10 months ago
Nice work, looks great!
Filip, 10 months ago
Yeah, looks really great .....
Except I kept watching the lower thirds for a
couple of the gals email, phone # or social media address
but alas, they were missing....keeping them all to yourself
there Carlos?? LOL
SMSgtRod, 10 months ago
Yes it's look very beautiful in the videos...Always great packs from you dear Carlos...must buy pack...

Dani, 10 months ago
Comment to this article
More by Carlos Marques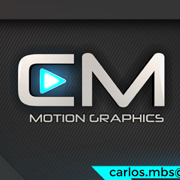 About Carlos Marques
▶e-mail: carlos.mbs@hotmail.com

Contact Carlos Marques by using the comment form on this page or at facebook.com/carlosmarques3d?ref=hl