Carlos Marques | 3 weeks ago | 7 comments | 9 likes | 774 views
ID Production, Franco Aversa, liuyongcai and 6 others like this!
The lower third templates of BixPack 31 rendered on top of video footage.

For more info click here:
www.outerspace-software.com...
What are you waiting to call me when you go to make these shots?
Ah ah, great work Carlos!!
Franco Aversa, 3 weeks ago
Franco Aversa, ;)
I really need your help to make the photos and video teaser of the models. =)

Carlos Marques, 3 weeks ago
; )
Franco Aversa, 3 weeks ago
Nice work, looks great!
Filip, 3 weeks ago
Yeah, looks really great .....
Except I kept watching the lower thirds for a
couple of the gals email, phone # or social media address
but alas, they were missing....keeping them all to yourself
there Carlos?? LOL
SMSgtRod, 3 weeks ago
Yes it's look very beautiful in the videos...Always great packs from you dear Carlos...must buy pack...

Dani, 2 weeks ago
Comment to this article
More by Carlos Marques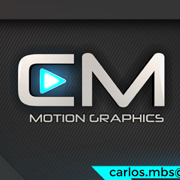 About Carlos Marques
▶e-mail: carlos.mbs@hotmail.com

Contact Carlos Marques by using the comment form on this page or at facebook.com/carlosmarques3d?ref=hl