Carlos Marques | 7 years ago | 5 comments | 8 likes | 2,104 views
julio solano, IntroChamp, agpvn and 5 others like this!
;)
Carlos, I'm happy to be the first to comment on your excellent work. You're very professional and skilled! I admire you greatly! ~Joel

IntroChamp, 7 years ago
welcome back Carlos,

Great to see some new shows from you.

komies, 7 years ago
GREEEEAAAAAATE SHOW!!!Carlos.

Dani, 7 years ago
Comment to this article
More by Carlos Marques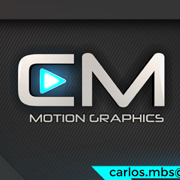 About Carlos Marques
▶e-mail: carlos.mbs@hotmail.com

Contact Carlos Marques by using the comment form on this page or at facebook.com/carlosmarques3d?ref=hl