Carlos Marques | 8 years ago | 4 comments | 10 likes | 3,013 views
Ulli, michiel, IntroChamp and 7 others like this!
I used the effect ´´AlienBrainBumpMap_Additive´´to this end Aurora Boreal :) Thank you Michiel
So you are using the AlienBrainBumpMap_Additive effect to create an aurora? Brilliant!!! I would never have recognized the effect if you hadn't told me. Very creative use of the effect.

I wonder, is the "wormhole" at 0.06 also created by the same effect?
www.outerspace-software.com...

michiel, 8 years ago
also created with the same effect.
:)

Carlos Marques, 8 years ago
WOW this is inspiring stuff. Well done!
pugsly, 8 years ago
Comment to this article
More by Carlos Marques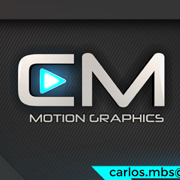 About Carlos Marques
▶e-mail: carlos.mbs@hotmail.com

Contact Carlos Marques by using the comment form on this page or at facebook.com/carlosmarques3d?ref=hl