Carlos Marques | 9 years ago | 6 comments | 5 likes | 4,164 views
mayo, IBMedia, sasan feizi and 2 others like this!
BT :)
hi carlos,

can you please tell me, whre i can buy or get the music of this movie you created? thanks a lot.
mrbernd, 9 years ago
hi
my contact carlos.mbs@hotmail.com

Carlos Marques, 9 years ago
CAN I GET THIS FOR FREE ??
xhevi, 9 years ago
how can I purchase this intro and can I add my own video in the intro effects?
jita38@comcast.net
jita238, 9 years ago
Comment to this article
More by Carlos Marques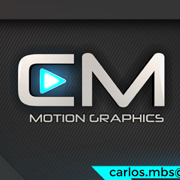 About Carlos Marques
▶e-mail: carlos.mbs@hotmail.com

Contact Carlos Marques by using the comment form on this page or at facebook.com/carlosmarques3d?ref=hl