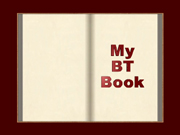 Ulli | 15 years ago | 2 comments | 1 like | 5,724 views
Radlerklaus likes this!
Hi friends,
here is a new little animation. Have fun.
Download media files (139.4 KB)

I haven't tried it, but could a wave fx be added to the page to make it even more realistic?
kf_daddy, 15 years ago
Hi kf-daddy,

use the cloth-effect at the page (Seite.png). It looks like better.

Ulli, 15 years ago
Comment to this article
More by Ulli