Carlos Marques | 6 years ago | 5 comments | 11 likes | 1,540 views
ID Production, persiana, michiel and 8 others like this!
;)
Yes really special room and show Carlos.

Dani, 6 years ago
Great reflections and camera work!

michiel, 6 years ago
I like the touches on the ceiling light fixtures. Are you using a spotlight cone to illuminate them? If not, how are you getting your glow? That would work well on stadium lights.

BillyJack, 6 years ago
hello BillyJack,
you create this effect using characters

with Light album, and play with the settings ..

Remember to leave the box: Z-bias> -100
(so that the light is not fading when you move the camera)

Carlos Marques, 6 years ago
Comment to this article
More by Carlos Marques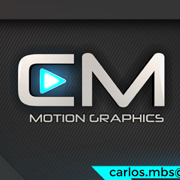 About Carlos Marques
▶e-mail: carlos.mbs@hotmail.com

Contact Carlos Marques by using the comment form on this page or at facebook.com/carlosmarques3d?ref=hl