Carlos Marques | 6 years ago | 7 comments | 7 likes | 1,950 views
booragal, persiana, komies and 4 others like this!
:)
I especially like the look of "Glamour" would there be any chance of you explaining how you got the "floor effect" as I was going to put it to the forums for help as I would like this exact same effect for a project I'd like to do.

Thanks.

Paul.
tayla, 6 years ago
hi tayla,
Hello, the effect''solo'' you use a flare with the rotation''90''
The effect of particle property gravity 0 / -30 / 0
Floor Level - adjust according to the ground floor

Carlos Marques, 6 years ago
Hi Tayla,
here's an example for you to see

Carlos Marques, 6 years ago
espectacular carlos

persiana, 6 years ago
thank Persiana :)

Carlos Marques, 6 years ago
Comment to this article
More by Carlos Marques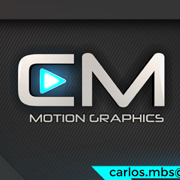 About Carlos Marques
▶e-mail: carlos.mbs@hotmail.com

Contact Carlos Marques by using the comment form on this page or at facebook.com/carlosmarques3d?ref=hl