Carlos Marques | 6 years ago | 3 comments | 8 likes | 1,694 views
michiel, irina1208, komies and 5 others like this!
;)

nice 360' panorama skybox backgrounds/reflectionmaps!

komies, 6 years ago
I agree with komies, the panorama photos look amazing. Makes me want to buy a fisheye lense and tripod to create my own panoramas!

michiel, 6 years ago
Love it, nice reflections and panorama pictures.

Dani, 6 years ago
Comment to this article
More by Carlos Marques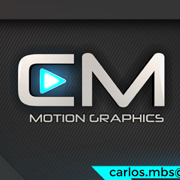 About Carlos Marques
▶e-mail: carlos.mbs@hotmail.com

Contact Carlos Marques by using the comment form on this page or at facebook.com/carlosmarques3d?ref=hl