Filip | 4 days ago | 4 comments | 1 like | 156 views
songbaojin likes this!
I have a few questions about Bixelangelo:
- how do I create a forest
- can I create a forest with different trees in different measures.
- I want to create a path through the forest standing in the landscape and some jumps in the tracks (like a MTB trail)

In the Bix Pack 26 Roller Coasters there's templates that do exactly that.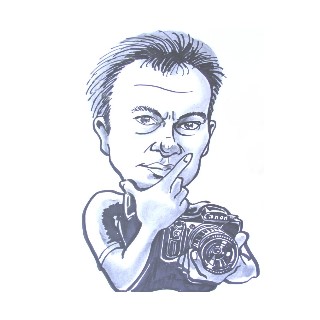 lightads, 3 days ago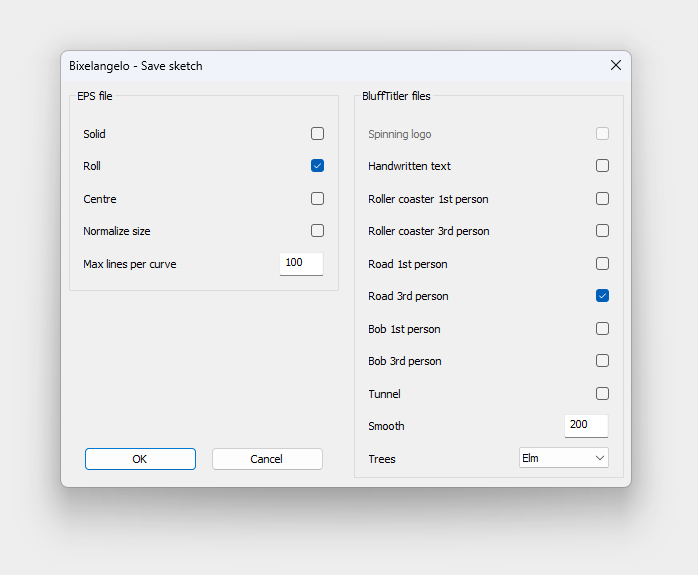 In Bixelangelo, choose FILE > SAVE AS... and use the export settings as in this screenshot:
-By saving the ROLL info, you can make your bike lean over in the corners
-ROAD 3RD PERSON makes a model riding the sketch as a road
-By selecting the ELM trees, a forest is generated

This gives you a .BT file that can be rendered and edited in BluffTitler:
-changing the model to a bike
-making your bike jump
-adding trees
-removing trees
-scaling trees
-...

Here's an example:

michiel, 3 days ago
I tried finding an animated 3D model of a cyclist with bike, but failed to find one. Sketchfab offers many bikes, but not with a cyclist.

In this screenshot I tried to combine a bike model with an avatar. Looks nice, but it does not animate, so not useful for your purpose.

Have you found a useful model?

michiel, 3 days ago
There's the one Dani used: outerspace-software.com...

Jo on Bike – Rigged & Animated
sketchfab.com...
Decentralized, 3 days ago
Comment to this article
More by Filip