Carlos Marques | 9 years ago | 4 comments | 9 likes | 3,694 views
Fourfingers, kf_daddy, sinus300 and 3 others like this!
animacao camera digital
looks like somebody is low balling the ratings ;-)

I gave it a 5
kf_daddy, 9 years ago
Thanks :)

Carlos Marques, 9 years ago
I really like the way the flying parts nicely fall into place and form a camera. I also like the reflectionmaps. Very well done!

michiel, 9 years ago
Comment to this article
More by Carlos Marques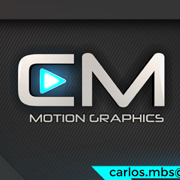 About Carlos Marques
▶e-mail: carlos.mbs@hotmail.com

Contact Carlos Marques by using the comment form on this page or at facebook.com/carlosmarques3d?ref=hl