Carlos Marques | 10 years ago | 4 comments | 4 likes | 3,801 views
S3XXYM@MM@, kf_daddy and YULIMARX like this!
Scenario virtual dj animated BT

Is there a tutorial to get started with a project of this caliber. its great work but most of us don't know where to get started. I would like to see a great project like this broken down step by step on a dvd. Then we can all do projects like this someday.
myoffices, 10 years ago
HI,

Where we can download all this... please...?
Joseph Raja, 10 years ago
Hola, Excelente proyecto, hay un link de descarga o donde se pueda comprar ?


Saludos
Hobert, 10 years ago
Hi, I think this is fantastic, where could I download it from please?

Thanks

Austindj69
austindj69, 8 years ago
Comment to this article
More by Carlos Marques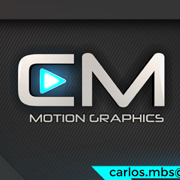 About Carlos Marques
▶e-mail: carlos.mbs@hotmail.com

Contact Carlos Marques by using the comment form on this page or at facebook.com/carlosmarques3d?ref=hl