Carlos Marques | 7 years ago | 8 comments | 8 likes | 3,072 views
BillyJack, michiel, LostBoyz and 5 others like this!
doing truss circle with text Circle 3
love BT :)
Video

Carlos Marques, 7 years ago
Carlos sou de Curitiba, uma sugestão investir mais na criação de cenários virtuais, um grande abraço parabéns pelo seus trabalho, você e nosso orgulho.
pinartes, 7 years ago
que legal um Brasileiro na galeria =) ta anotado a sugestão, vou pensa em um pacote com Cenarios Virtuais. =)
Obrigado!

Carlos Marques, 7 years ago
Hallo Carlos,

When you make this templates of virtual sets, can you make it with refection on the desk of the talant en background whitin Blufftitler like in the link of a previous show you made.
Would be much appreciated.

SUGGESTION:

Make a complete show
with template of intro (leader)
a item or back from commercial bumper
end of show (outro)

and loose items like ticker, lower screen graphics (strap) that can be turned on or off (visibility)

and al in the same theme.

For myself i am looking for a news or fake news total packet like the daily show with Jon Stuart with a correct earth turning to the right :)

Thank you for all your contributions to this site past present and future, long live Bluff!

komies, 7 years ago
Hallo Carlos,

Quando você faz isso modelos de cenários virtuais, você pode fazer isso com a reflexão sobre a mesa do fundo talant en whitin BluffTitler como no link de um programa anterior que você fez.
Seria muito apreciada.

SUGESTÃO:

Faça um show completo
com o modelo de introdução (líder)
um item ou de volta de pára comercial
final do show (outro)

e itens soltos como ticker, gráficos de tela menor (alça) que pode ser ligado ou desligado (visibilidade)

e al no mesmo tema.

Para mim eu estou procurando uma notícia ou total do pacote falso notícias como The Daily Show com Jon Stuart com uma terra correta se voltando para a direita :)

Obrigado por todas as suas contribuições para este site passado, presente e futuro, Bluff Viva!

komies, 7 years ago
Hello, Komies =)

I'm thinking of doing work in the next future. (Brief)
I loved your tip, I'll be putting into practice.

Loved your suggestion.
thank you, I'll be doing.
cheers

Carlos Marques, 7 years ago
Hé Carlos could you look at article please.

komies, 7 years ago
Comment to this article
More by Carlos Marques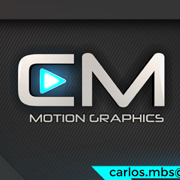 About Carlos Marques
▶e-mail: carlos.mbs@hotmail.com

Contact Carlos Marques by using the comment form on this page or at facebook.com/carlosmarques3d?ref=hl