Carlos Marques | 2 years ago | 5 comments | 8 likes | 852 views
michiel, agpvn, Ulli and 5 others like this!
Clothes look =)
Another Oh! Yes!

Don't you ever sleep? LOL

When will this be a Bix pack??
SMSgtRod, 2 years ago
Hello my friend, SMSgtRod =)

Thanks for the comments:

About your question, I'll have the most forward-looking answer with Michiel.

cheers

Carlos Marques, 2 years ago
Beautiful show, Carlos!

Ulli, 2 years ago
Comment to this article
More by Carlos Marques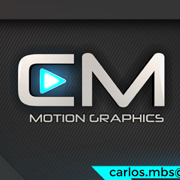 About Carlos Marques
▶e-mail: carlos.mbs@hotmail.com

Contact Carlos Marques by using the comment form on this page or at facebook.com/carlosmarques3d?ref=hl