Carlos Marques | 6 years ago | 5 comments | 4 likes | 1,700 views
persiana, komies, michiel and 1 other like this!
:)

Great Text Styles Carlos,

Your a great source of inspiration, and hope to get others with the now Basic lessons the tools to aspire for your level of excellence.

Thank you

komies, 6 years ago
Hi Komies, greetings
thank you ;)
happiness

Carlos Marques, 6 years ago
Textos extraordinarios Carlos

persiana, 6 years ago
Carlos, beautiful and stunning illuminated texts.
Jesus, 6 years ago
Inspiring show Carlos.

Dani, 6 years ago
Comment to this article
More by Carlos Marques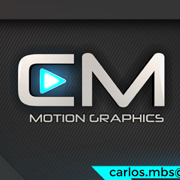 About Carlos Marques
▶e-mail: carlos.mbs@hotmail.com

Contact Carlos Marques by using the comment form on this page or at facebook.com/carlosmarques3d?ref=hl