Carlos Marques | 3 years ago | 5 comments | 8 likes | 1,079 views
komies, michiel, LostBoyz and 5 others like this!
Hello, greetings to everyone =) I was a bit busy now I'm back.
Some Bt animations;)
Yeah, Carlos is back!

With a clear and bright show, I wonder if he will pickup the new VJ effects.

komies, 3 years ago
Good question, when I created this show the effect had not yet released.

I will do the test and post the result here. ;)

Carlos Marques, 3 years ago
Nice to see you again!
maxste, 3 years ago
Welcome back and nice to see you again, Carlos. :-)

Ulli, 3 years ago
Comment to this article
More by Carlos Marques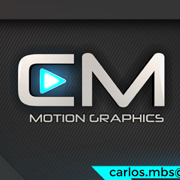 About Carlos Marques
▶e-mail: carlos.mbs@hotmail.com

Contact Carlos Marques by using the comment form on this page or at facebook.com/carlosmarques3d?ref=hl