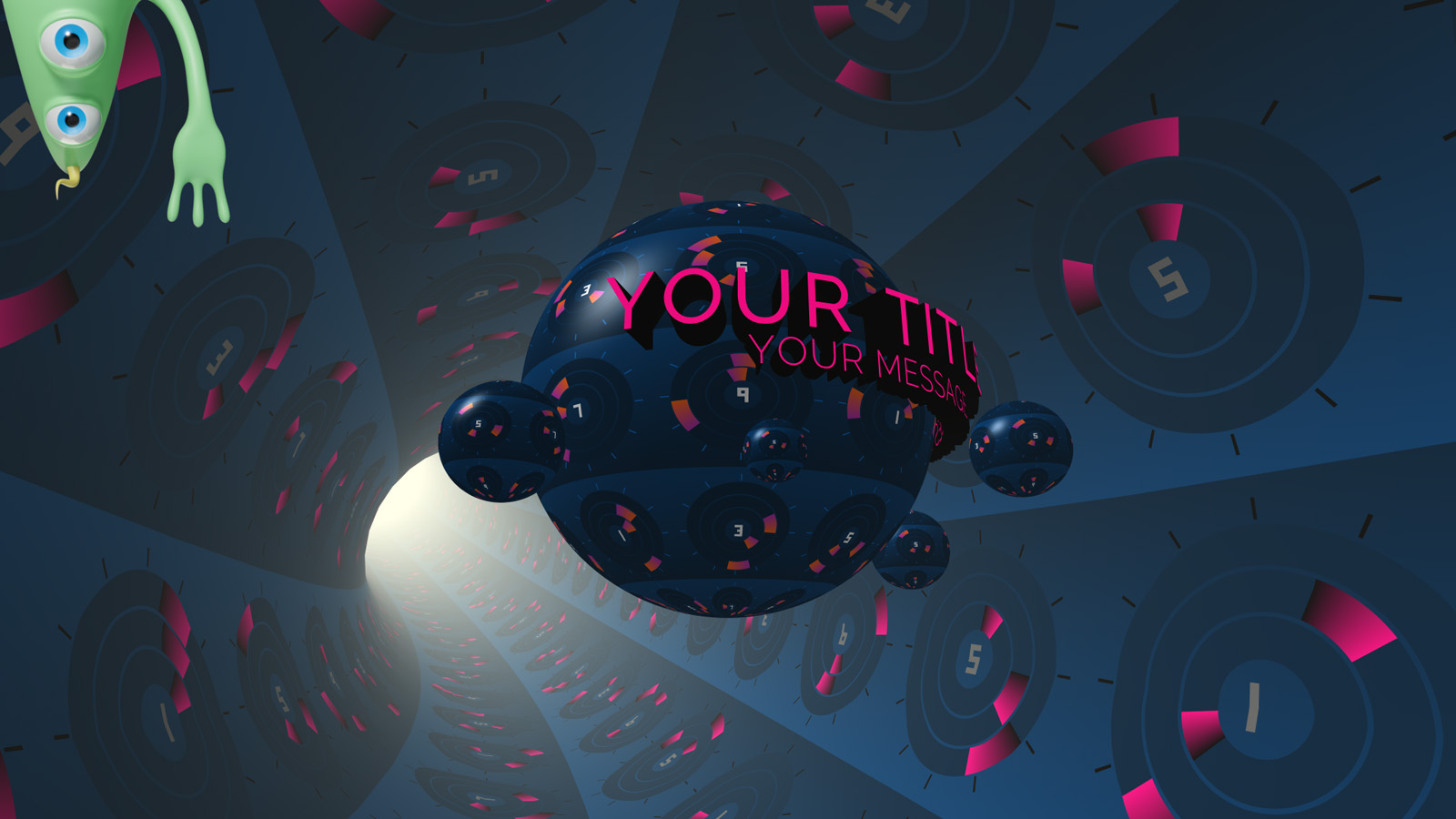 michiel | 2 years ago | 7 comments | 12 likes | 2,640 views
LostBoyz, maggico, ID Production and 9 others like this!
Another example of the new ProceduralTextures/ControlPanel effect.

Fun tip: play around with the FX PANEL prop of layer 2!
Download media files (17.1 KB)

Merci Michiel pour le partage de ce super nouvel exemple.

Alex-Raymond T., 2 years ago
Merci pour la distribution

PAT67, 2 years ago
Looks great. Thanks a lot, Michiel.

Ulli, 2 years ago
Hello,
I am working with this one.
But no way ta add a small text message.
I think it remains on the backgroud ...
Any help ?
Thank you for all
A+lessandro

maggiau, 2 years ago
The camera flies at high speed through the tunnel, so it's not surprising that the text is out of view.

If you want the text to remain in view, it works best to make it fly along with the camera. This can be done by attaching a container layer to the camera and attaching a text layer to this container.

The tunnel is long, but its tube is small so you have to prevent the text sticks through the tube. Set the SIZE prop of the container to about (0.01, 0.01, 0.01) and its POSITION to about (0, 0, 1.5)

michiel, 2 years ago
Thank you, here is the result with the Intro of my CD :-)
Merciiiiiiiiiiiiiiiiiiiiiiiii

maggiau, 2 years ago
Great!

michiel, 2 years ago
Comment to this article
More by michiel

About michiel
Michiel den Outer is the founder and lead coder of Outerspace Software. He lives in Rotterdam, the Netherlands.

If he isn't busy improving BluffTitler, he is playing the piano or rides the Dutch dikes on his bikes.

Contact michiel by using the comment form on this page or at info@outerspace-software.com