Carlos Marques | 6 years ago | 6 comments | 12 likes | 1,871 views
Dani, vincent, michiel and 9 others like this!
DJ PARY
Finger licking good!!!

It's only a detail in this show, but I really like the star on the ceiling. I had forgotten this effect. Going to play with it now!
www.outerspace-software.com...

michiel, 6 years ago
Impressive!!

vincent, 6 years ago
Wow, Just F..k..g Amazing.

alot of Nle editting work in this video I feel,
The Bluff is stong in this one

komies, 6 years ago
Carlos, are you kidding me!!! Outstanding!!!

IntroChamp, 6 years ago
Super show!!! Carlos.

Dani, 6 years ago
Comment to this article
More by Carlos Marques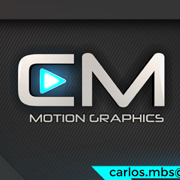 About Carlos Marques
▶e-mail: carlos.mbs@hotmail.com

Contact Carlos Marques by using the comment form on this page or at facebook.com/carlosmarques3d?ref=hl